About
Bio
Lana Prins wields her camera as a bridge that brings her closer to others—both literally and figuratively. At the heart of her work lies an exploration of the female essence and the profound journey of womanhood. Through her lens, she delves into the intricacies of gender, intimacy, sexuality, and the female body, all against the backdrop of contemporary western society. By making emotionally charged photos of the women who inhabit her world, she investigates what the concept of being a woman means to herself and the women around her.
Prins's work investigates unique views of womanhood, as seen through her own eyes and the eyes of her subjects. Her photographs are close to the skin, unveiling an intimate glimpse into her own life and the lives of those who surround her. Her work includes intimate nude portraits, transcending the physical and embracing the ethereal nature of womanhood. Yet, Prins's exploration of womanhood does not end with the lens focused on others; it turns inward, too. Through intimate self-portraits, she endeavors to understand the depths of her own being. In acts of self-discovery, she confronts the profound question of what her own female body and identity signify to her.
Prints
Interested in a photo print? Feel free to send an email for info about limited edition prints, sizes and prices. All prints are signed and numbered and come with a certificate of authenticity.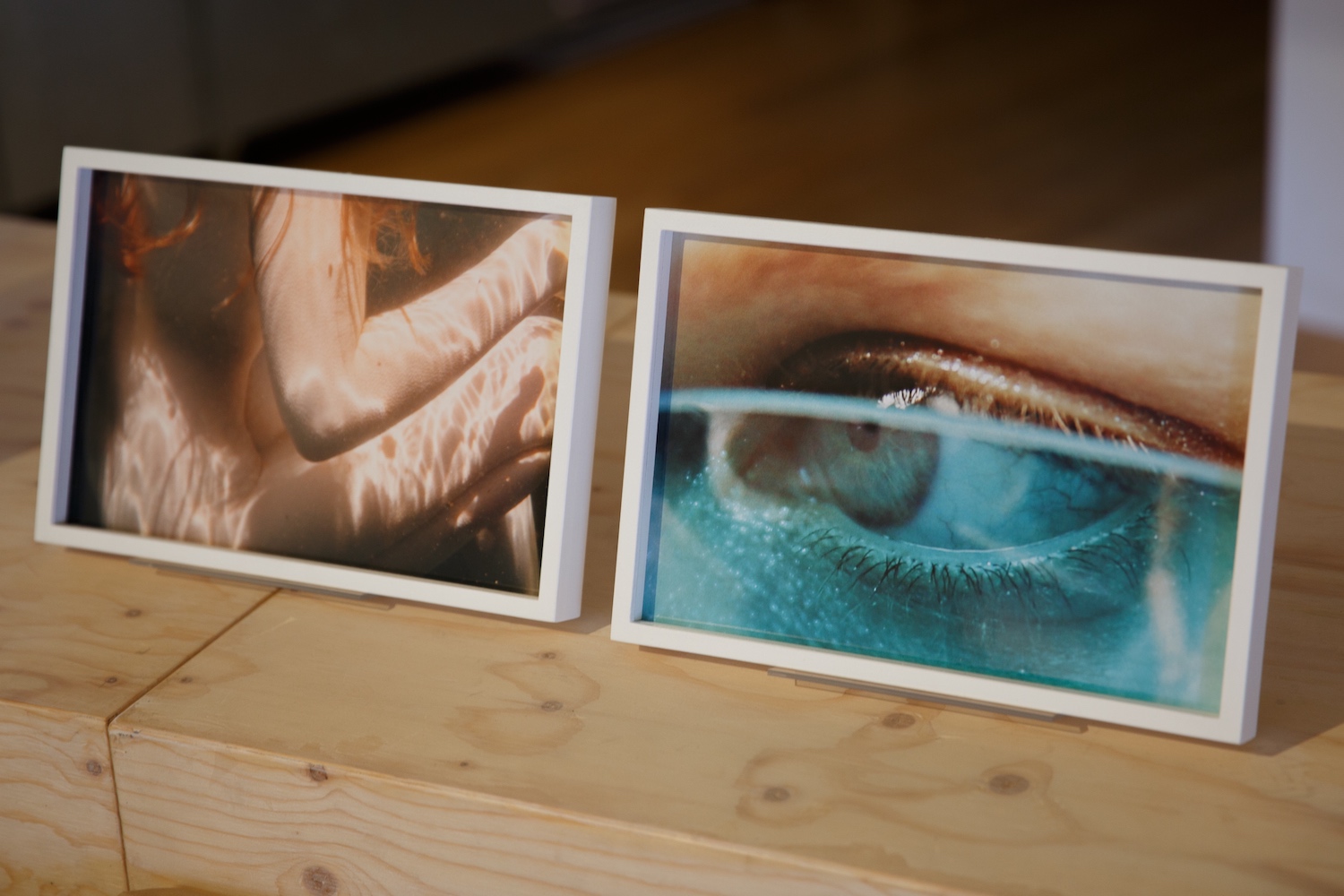 Exhibitions & Events
2022
What a Genderful World, Wereldmuseum, Rotterdam, The Netherlands


2021
NUDE NOW, curated by Martijn van de Griendt, Pennings Foundation, Eindhoven, The Netherlands

Femme et Fatale, curated by Image Nation, Galleria Fondazione Luciana Matalon, Milan, Italy

Buy My Darlings – Nude Edition, one day photo sale and presentation, NDSM, Amsterdam, The Netherlands

Intimacy, a week long workshop by Lana Prins, organized by TPW, Ronciglione, Italy

How Sweet Life Is, Huis van de Fotografie, Rotterdam, The Netherlands

Beftival, Mediamatic, Amsterdam, The Netherlands


2020
What a Genderful World, Tropenmuseum, Amsterdam, The Netherlands

Gevel Expositie, Paradiso, Amsterdam, The Netherlands 


2019
New Femininity, Melkweg Expo, Amsterdam, The Netherlands

Nature Within, X Bank, Amsterdam, The Netherlands


2018
First Editions, FOAM gallery, Amsterdam, The Netherlands

We See You We Hear You, The Hospital Club, London, Great Britain

Higher Animal, SBK Art Library, Dordrecht, The Netherlands

Young Sprouts Talent, SBK Art Library, Amsterdam, The Netherlands

Summer Show, Club Gem x Glashaven, Rotterdam, The Netherlands


2017
Watching, Forever, Forever, curated by Cloud Gallery, Adam & Siam, Amsterdam, The Netherlands

Miscellaneous, Las Palmas II, Rotterdam, The Netherlands


2016
Rough Romance, Hoxton Hotel, Amsterdam, The Netherlands


2015
Lana Prins, Gallery DATTA, Lyon, France

Publications
Harper's Bazaar, Le Petit Voyeur, Cosmopolitan, LINDA meiden, Glamour Magazine, Stern, i-D, Lomography, IGNANT, C-Heads Magazine, Hunger Magazine, Metal Magazine, Art das KunstMagazin, Het Parool, NRC
Clients
Harper's Bazaar, FOAM, Bank Giro Loterij, LINDA Meiden, Cosmopolitan, Glamour Magazine, Yoni, Polette, JD Sports, Wereldmuseum